CockyBoys is excited to present their newest member of the boys squad, Tannor Reed. Tannor is quite a charmer so to welcome him, he got paired up with one of the favorite studs, Austin Wolf. The chemistry between these two is mesmerizing and drool-worthy. Austin has that physique that you just want to run your hands all over and be dominated by him at the same time. Austin is the perfect top and enjoys Tannors flexible talent, which he eagerly shows off.
Austin Wolf is the perfect guy to satisfy Tannor's desire for guys twice his size who take control & manhandle him! Austin needs only to signal him over and Tannor is on Austin's lap, getting kissed with smoldering passion as Austin's massive muscled arms fondle and grope him and he seductively teases and strokes his cock.
Soon Tannor gladly lies down for Austin who strips him down and eats his ass, with his mouth and tongue putting Tannor into a pleasure trance. Taking his time, Austin comes forward and feeds his hard cock to an eager Tannor who soon enough really wants to be fucked. Still Austin is in control, rimming and spit lubing Tannor's hole and fingering him before he finally slides in his cock.
Austin slowly grinds in, stretching Tannor's hole before going faster and deeper. Austin moves from thrusting in from behind to lying on top of Tannor and drilling him into moaning ecstasy. Wielding his power again Austin sits down for Tannor to ride his cock and take every one of his deep upward thrusts while Austin strokes him.
Knowing his bottom's special talent Austin tells super-flexible Tannor to suck himself… and he does while Austin keeps fucking! Before they both cum Austin takes Tannor to bed to drill him on his back and eventually Tannor explodes over himself. In short order Austin shoots over Tannor's hole and finishes inside him in a body-shuddering orgasm. Austin kisses him again and is wiped while Tannor is visibly, happy satisfied.. and so is his hole.
Click here to jump over to Cockyboys and watch the full video.
Click the images to view full size.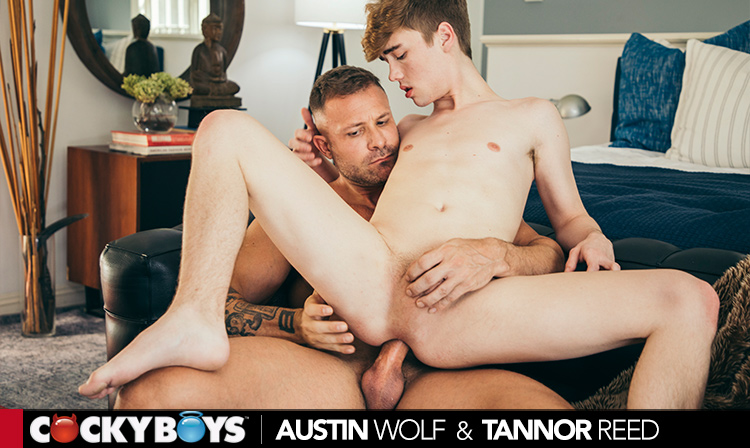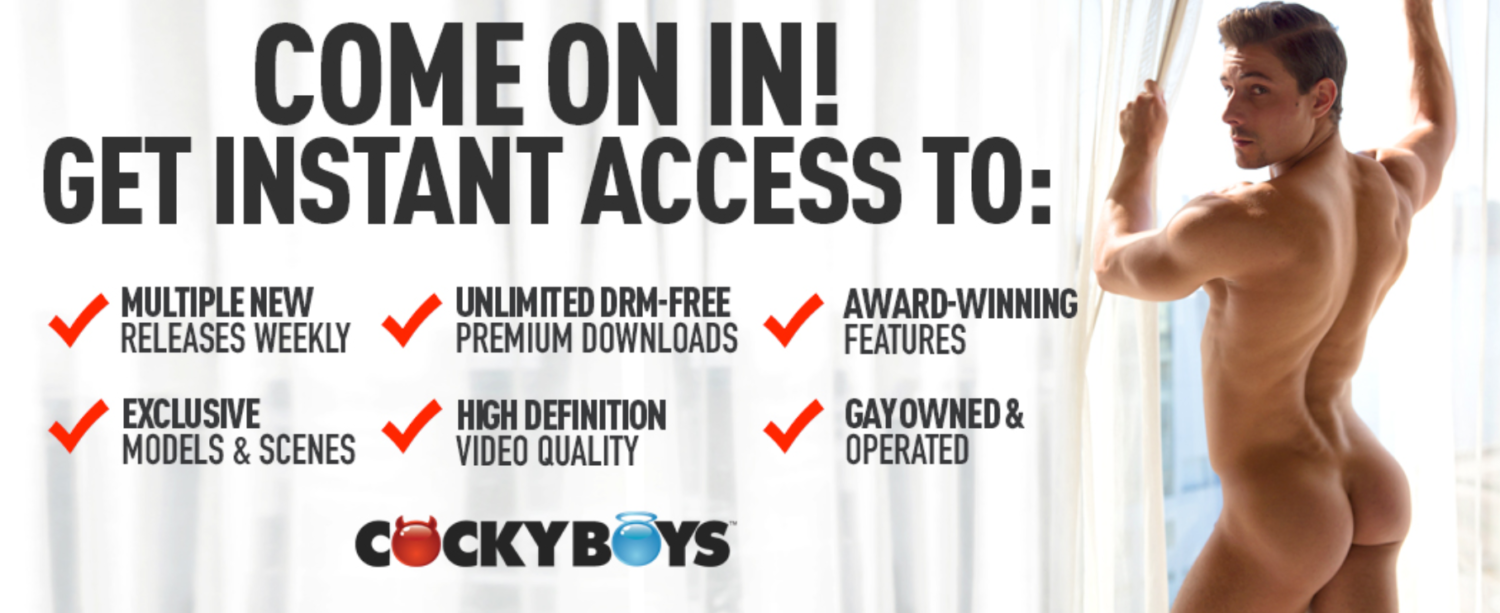 Surrender yourself to the hot studs of Cockyboys!

Get 15% OFF Reno's custom Fleshjack & Dildo all month long.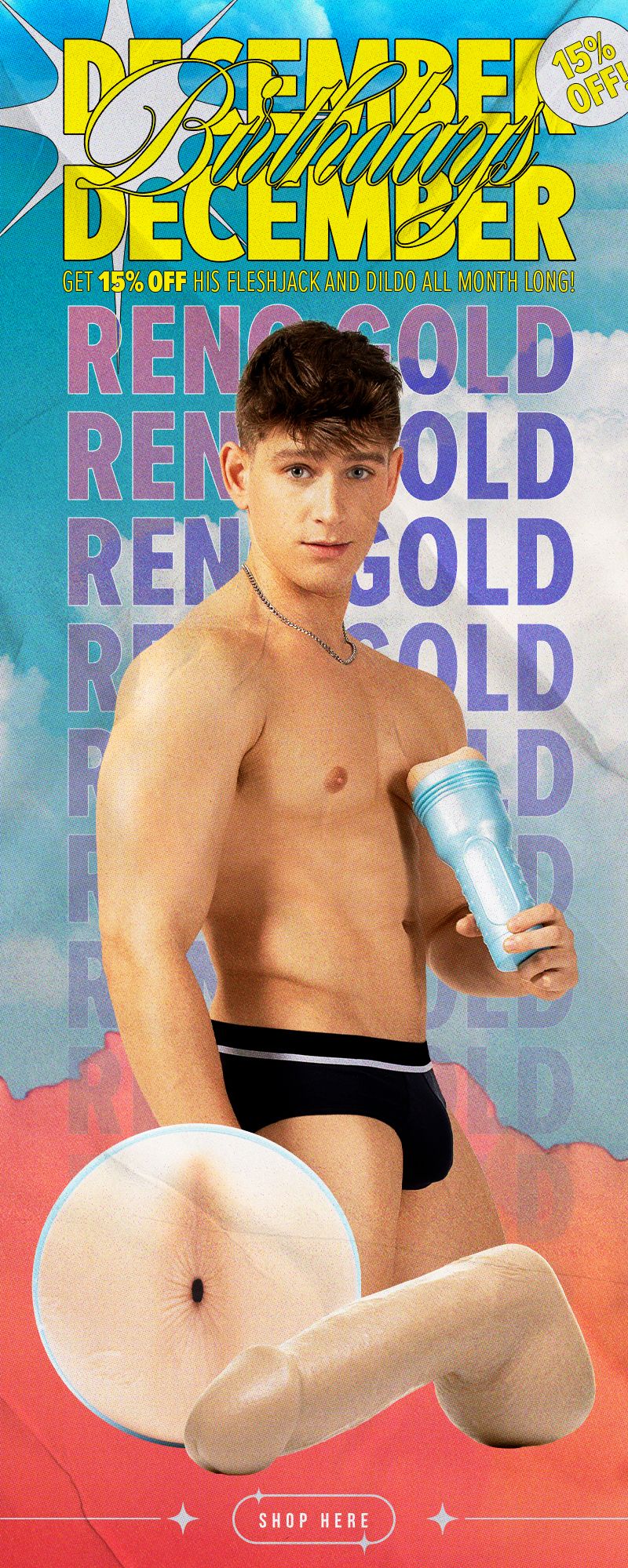 SHOP NOW
Access over 40 sites & 12,250+ videos with 1 membership!