Adam & Mike at Touch That Boy. Here's a little word porn for those who enjoy story telling. I adapted this scene write-up for you from the studio. If you like this post, shoot me a message and let me know!
Adam Keller loves his stepbrother Mike and would do anything for him. So when Mike asked Adam if he could give me a full massage to get in some extra practice, Adam jumped on the table and got his clothes off. It's not often that one can get a free massage and help out family at the same time.
Mike had given Adam a shoulder rub a few years ago, so he already knew it would feel good. What Adam didn't expect was just how good it was really going to be and how horny he'd get as soon as Mike started rubbing his foot. That's when Adam's other foot happened to find Mike's crotch and started exploring his dick.
Mike took the hint and started to grope Adam's now hard cock. He turned Adam over, squirted more oil on his hands and continued to work, rubbing his back, legs, and smooth ass. He then slowly slipped his hand between Adam's cheeks and started playing with his tight hole. Adam fucking loved it. He wanted him to go even deeper and work his fingers inside. Mike played with his ass and balls for a bit before turning Adam over to finally take care of his now raging hardon. Mike drizzled more oil on Adam's cock and began to stroke it harder and faster, jerking him off until he exploded with cum. Adam laid there in dizzy bliss just wondering if maybe next time Mike will fuck him.
For more scenes like this, jump over to Touch That Boy and get full access to all pictures & videos.
If you enjoyed this post, shoot me a quick message and let me know! And you can also leave a comment below.
Great for couples or solo, and easy to clean.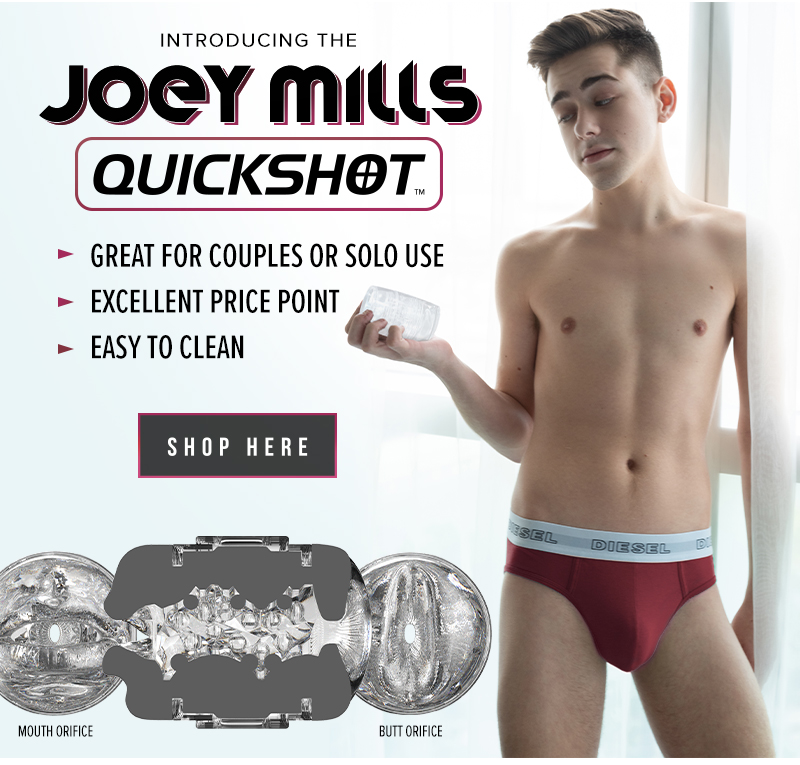 ORDER YOURS TODAY