When the tv won't work on game day, Jacob Hansen calls his buddy Silas over from tech support, while boyfriend, Sebastian Cruz bends over, and fiddles with the wires. Silas has the tv fixed in seconds, giving the boyfriends an hour to get busy before company arrives.
After some sensual kisses, caresses, and ass grabs, Cruz takes Jacob's juicy cock down his throat, with a five star suck job that has Hansen throwing his head back in ecstasy. Jacob orders Sebastian to stand, while he drops to his knees. His hunger for dick, mixed with his sucking skills shines bright, as he moves those pretty lips up and down on that D. Still hungry, Hansen maneuvers the bronze beauty over the ottoman, and eats that butt till Cruz begs for a fucking.
Anxious to please, Henson rams his hefty shaft in deep, getting right to work opening up Sebastian's sweet ass. Cruz's cock swings in time with every thrust Jacob pumps into him. Sebastian comes up for a kiss and Hansen asks for some ass action. The guys switch it up, and Jacob climbs on top of his bf's beefy bone for a bouncy ride.
After getting his fill, Hansen hops off, and crams his cock back up Cruz's beautiful ass. He bangs the boy out, legs in the air, until sounds of ass smacking pleasure, and moans for more fill the air. Hansen's hard hammering brings Cruz to the brink, and the boy busts, covering his sexy six pack with fresh cream. The sight causes Henson to heat up and he pulls out to paint Sebastian with a thick load. The goo glides down his crack and into his freshly fucked hole, as Hensen plunges his pulsing, cum covered piece back in, over and over.
Get 15% OFF Reno's custom Fleshjack & Dildo all month long.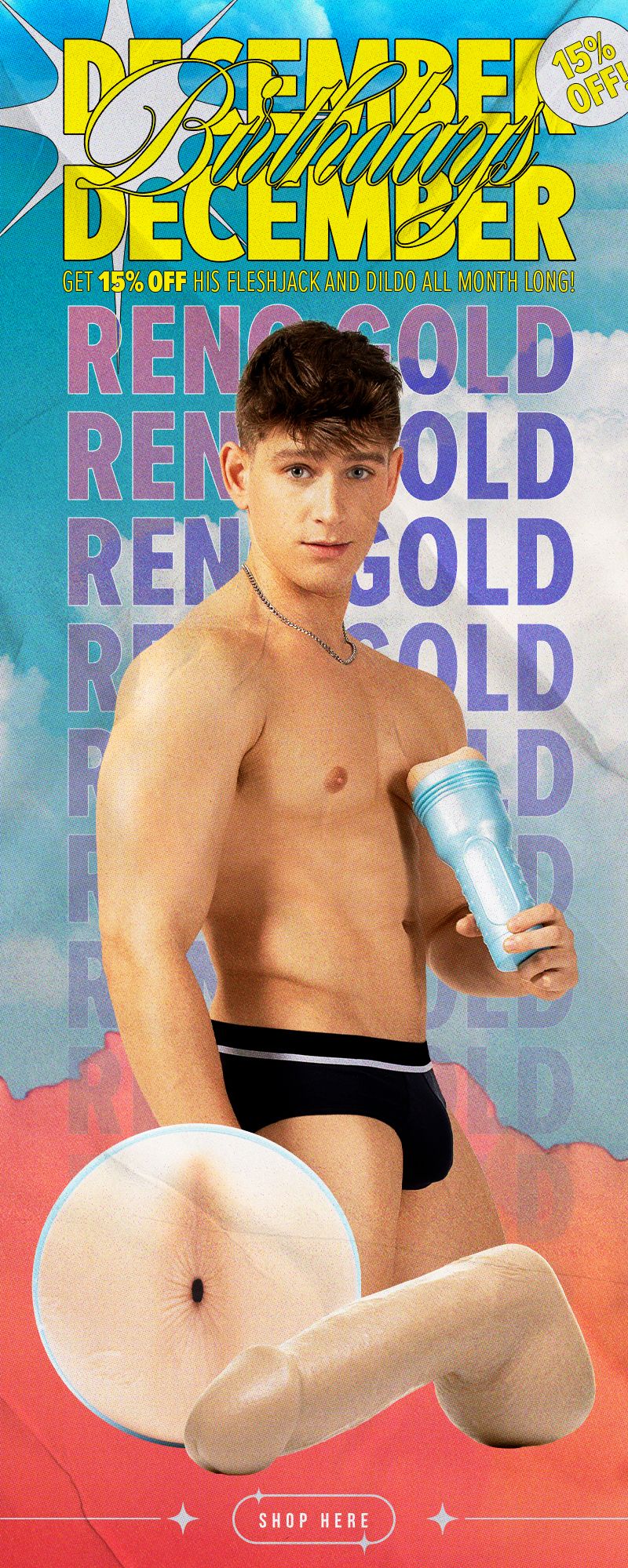 SHOP NOW
Access over 40 sites & 12,250+ videos with 1 membership!