Aiden Ward & Leo Grand find inspiration in the revelatory words of Jake Jaxson, and they take his advice to create their own special magic out of their vivid mutual sexual attraction. From their sweetly sensual kissing Leo's lips travel down Aiden's tautly muscled torso and down to the bulge straining his jeans. Leo releases Aiden's thick cock from captivity and gulps down every inch sucking it down to the root.
It doesn't take long for both guys to get naked and into a 69 in which Leo continues deep-sucking while Aiden feasts on what he calls Leo's "beautiful hole". Aiden's growing lust motivates him to get Leo on all fours so he can tongue finger, & cock tease his hole, neck with him and reach around to spit-stroke his boner. But finally Aiden slides bareback into Leo and thrusts & pumps deep into his hole from behind and from above.
Aiden changes it up by fucking Leo on his back but soon enough gets Leo to sit on his cock, taking his deep piston-fucking and letting him ride it. Finally, Aiden's cock and vocal encouragement push Leo over the edge and he shoots all over him. Aiden can't hold back either and at the moment of orgasm he thrusts back into Leo to breed him and pump ALL his cum load into him. It's so deep inside Leo that as they kiss and Aiden's fingers rub his just-fucked hole, not one drop oozes out!
Click the images to view full size.

Get Your Access to all the hot gay muscle studs of Cockyboys!
Great for couples or solo, and easy to clean.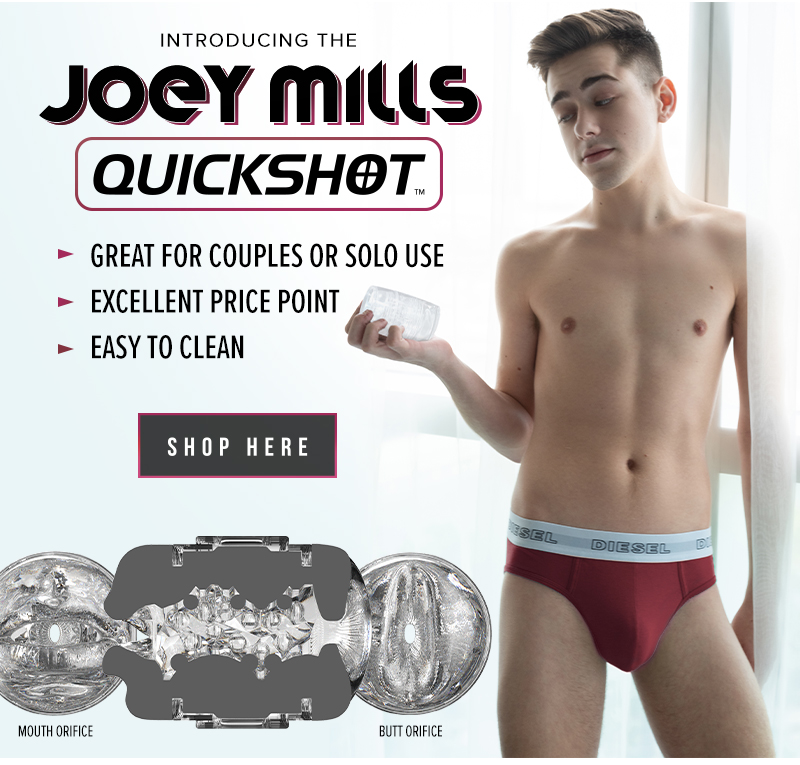 ORDER YOURS TODAY