Two of my favorite boys! Leo Grand returns buffed up and hotter than ever and Kane Fox is noticeably impressed and ready to "appreciate" him. But first, they playfully arm wrestle for top position, consolation prizes & rewards. Leo gets some sweet kisses, then impresses Kane even more by sucking his cock and deep-throating him effortlessly. Even when Leo is face fucked he still deep-throats Kane –who soon wants to return the favor and taste him.
Kane thoroughly & eagerly sucks Leo and then bends him over to eat what Leo proudly calls his "honey hole". As much as Leo loves Kane's tongue in his hole, he soon begs for his cock. Kane pounds and manhandles Leo who tells him know how much he loves it, and that Kane owns his ass. This drives Kane to dominate him even more, fucking Leo as he straddles a table before moving on to the bed.
Laying Leo flat, Kane eats out his ass again and sucks his rock hard cock. He gets on top to drill him down relentlessly. Finally, Kane goes over the edge and pulls out to shoot a massive load over Leo's hole before shoving his cock head back in again. There's still plenty of cum left for Leo to use as lube and stroke his cock, and with Kane licking his balls he too cums. Kane licks it up and shares a cummy kiss with him and asks the question Leo is excited to hear: "Round two?"
Don't miss this totally hot movie!
Click here to jump over to Cockyboys and watch the full video.
Click the images to view full size.
Get Your Access to all the hot gay muscle studs of Cockyboys!
The latest Fleshjack with Turbo Tech to really get you off!
GET YOUR NEW TOY NOW
Great for couples or solo, and easy to clean.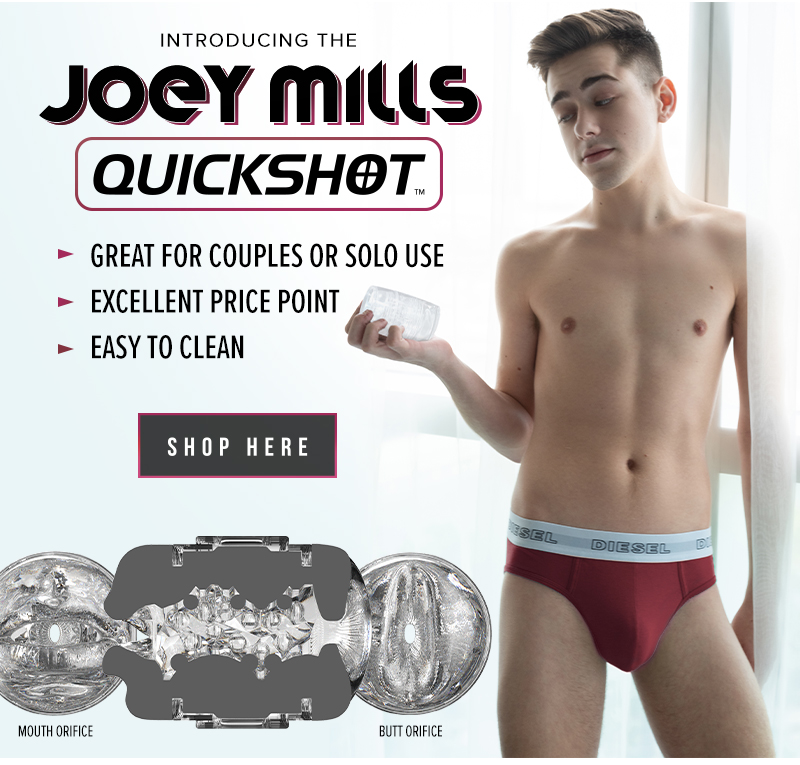 ORDER YOURS TODAY