Prepare yourselves for one of the hottest scenes on HardBritLads.com as they team up Luke Desmond and Leo Helios. Luke is known for his massive 9-inch uncut cock and cute boyish looks, and Leo has a stunning, incredibly fit body, with a throat and ass that can take the biggest cocks.
Laying back, wearing sports kit, Luke and Leo kiss and grope each other. Luke's monstercock is clearly visible as Leo grips it at the base. They take off their tops to show off their fit tanned bodies and ripped abs. They take turns licking and sucking each others nipples before pulling off their shorts. Their solid dicks poke through the fabric of their white briefs as they continue to kiss and grope. Luke pulls his underwear down and Leo gets onto his side. He takes Luke's massive 9-incher in hand, opens wide and begins to suck. Leo is one VERY talented cock sucker and can deepthroat the best, but even he struggles with Luke's monster meat. He manages to get most of it down though, making Luke moan. While Leo continues sucking, Luke reaches for Leo's stiff hard cock and pulls it out the side of his shorts, jerking him off while he sucks. Luke then gets up on his knees and fucks Leo's face while vigorously jerking himself off. Leo takes it well then tries to cram even more of Luke's cock down his throat, managing all but the last inch.
They switch, with Leo on his knees and Luke on his side, sucking Leo while jerking off. Luke can't deepthroat, but he sucks eagerly, before letting Leo fuck his mouth hard. Next, Luke is on his back holding his cock. Leo kneels over him in a 69 position. Luke licks his balls, and Leo opens wide to slowly take Luke's throbbing monster deep into his throat. He gets all the way down again except for the last inch but holds it there, letting his throat open up. Luke then grips Leo's head and fucks his mouth long and hard. Leo ends up taking that last inch, swallowing all nine inches.
On all fours, with Leo's smooth pert butt in the air, Luke spits onto his hole and rubs it in before giving his hole a good long licking, pushing his tongue up and inside. With his asshold moist and ready, Luke pushes his huge cock into Leo's tight hole, not all the way at first, but slowly fucking with long strokes, gradually getting deeper, till he is pushing the full nine inches all the way in. Leo moans with pleasure. He speeds up, fucking harder and more intensely. Leo pushes back, grinding his ass on Luke's massive fuck pole.
Next, Leo is on his side with Luke behind him, in a spoon position. Luke fucks hard and fast as Leo jerks himself off. They switch and Luke is on his back with Leo licking his ass then pushing his finger in. Despite having one of the biggest cocks in porn, Luke seriously loves to get pounded. And despite being the most incredibly talented bottom, Leo also loves to fuck. Having opened up Luke's tight hole, Leo pushes his cock all the way in and begins to fuck. He holds Luke's legs apart, fucking harder and faster. Luke jerks himself off as he gets fucked, aching to cum. When he cant hold off anymore, he lets go, shooting thick white creamy cum spunk over his hot 6-pack abs. Leo pulls off the condom and moves around to jerk off over Luke's face. Luke sticks out his tongue to lick the end of Leo's throbbing knob as he strokes. Leo shoots jet after jet of hot cum over Luke's face and mouth, and onto his tongue, squeezing out every last drop onto Luke's spunk covered face.
Click here to jump over to HardBritLads and watch the full video.
Click the images to view full size.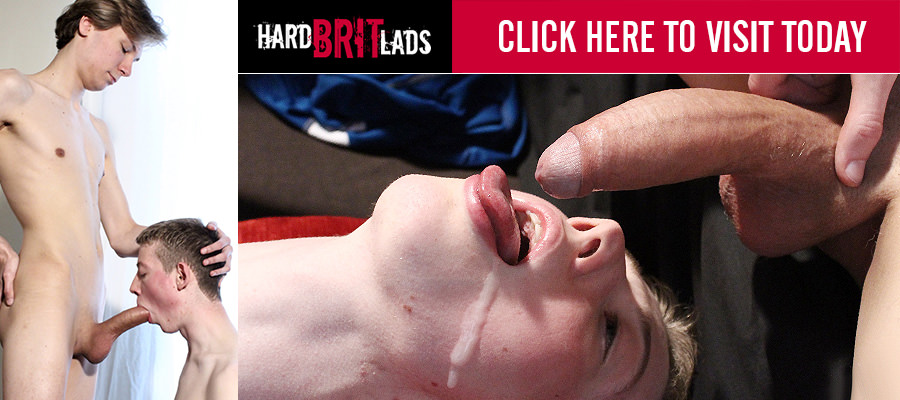 Great for couples or solo, and easy to clean.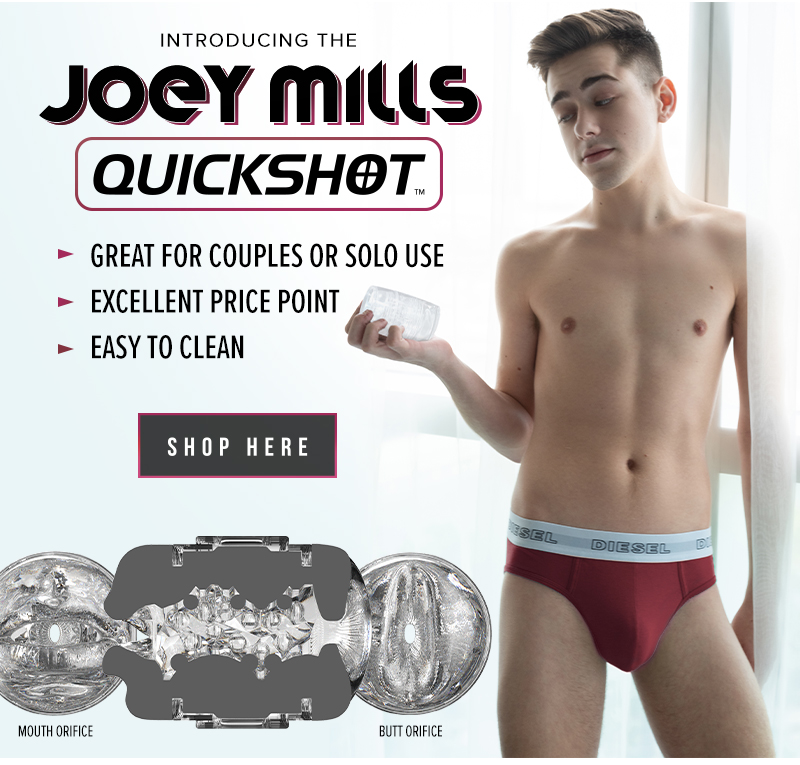 ORDER YOURS TODAY